With the popularity of online streaming services like Prime Video, viewers can access a vast library of movies and TV shows at their fingertips. While streaming content is convenient, there are times when you might want to download videos for offline viewing or store them for future use. One way to do this is by downloading Prime Video content to a USB drive. Unfortunately, Amazon Prime Video encrypts all videos in the library, meaning that members can only download videos to the built-in app and not transfer them to other devices, including USB drives.
But don't worry, here we'll introduce a third-party tool called VideoGo All-In-One to help you download titles from Prime Video to your USB drive. In the following, we will guide you through the process of downloading Prime Video content to a USB drive using VideoGo All-In-One.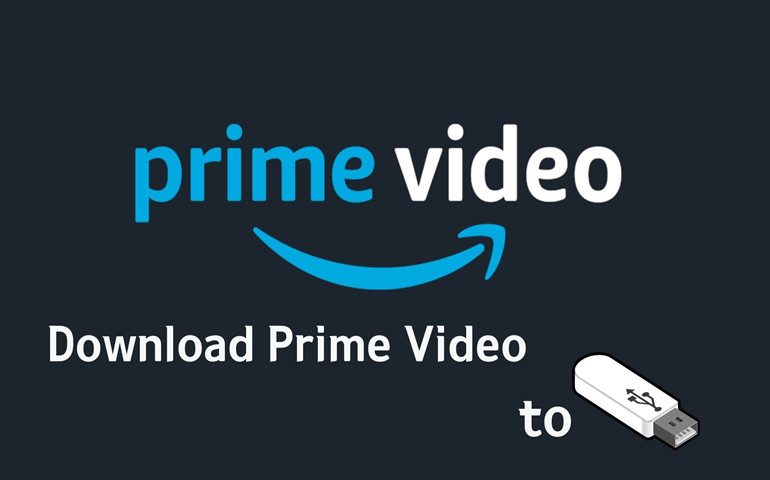 Best Solution: Use VideoGo All-In-One to Download Videos from Prime Video to Your USB Drive
VideoGo All-In-One is the ultimate solution for safe and versatile video downloads. This powerful video downloader is designed to effortlessly retrieve videos and shows from popular streaming services and social media platforms. With an extensive range of supported websites, including Amazon Prime, Netflix, Disney Plus, Hulu, YouTube, and more, VideoGo All-In-One fulfills all your video downloading needs.
This comprehensive video downloader streamlines the process of downloading Amazon videos to your USB drive, making it a breeze for you. Its user-friendly interface lets you easily download videos and movies in just a few simple steps. Enjoy the flexibility of downloading up to 1080p HD videos with subtitles and audio in multiple languages. VideoGo All-In-One supports popular video formats such as MP4 and MKV, enabling seamless transfer of downloads between devices without any restrictions. You can even choose to store the downloaded videos permanently on your device. Even if your Amazon Prime subscription expires, you can still enjoy offline viewing of the downloaded videos anytime and anywhere.
If you also want to
save your Amazon Music for offline listening
,
Kigosft Music One
can help you download music from Amazon Prime Music and Amazon Music Unlmited with original sound quality, leting you enjoy Amazon Music offline anytime, anywhere.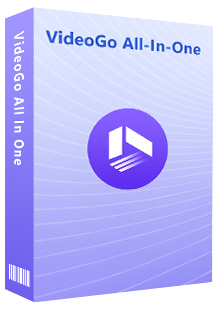 VideoGo All-In-One
A comprehensive tool for downloading unlimited videos from multiple streaming sites with ease.
Download movies & shows from Amazon Prime Video.
Support downloading Amazon Prime Video in HD quality (up to 1080p).
Download Amazon Prime Video in MP4 or MKV format.
Preserve original audio tracks and subtitles in multiple languages.
Play the downloaded videos anytime, anywhere without limits.
Download
Download
How to Download Amazon Videos with VideoGo All-In-One?
Step 1Launch VideoGo and Select the Website
After downloading from the website, run VideoGo All-In-One on your computer. A window will then pop up asking you to choose a download site. You can choose Amazon US/Japan/Germany/UK.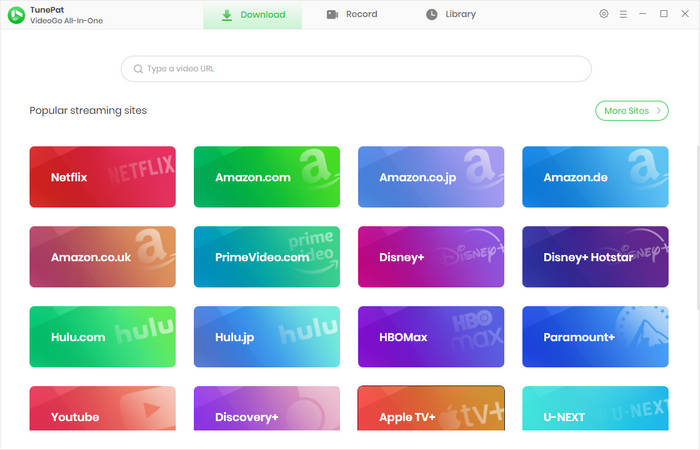 Step 2Insert the USB & Customize the Settings
Click the "Gear" icon and choose the output settings in the "Settings" window. From here, you can choose the video quality, video format, the language of audio and subtitles, subtitles type, and the output path.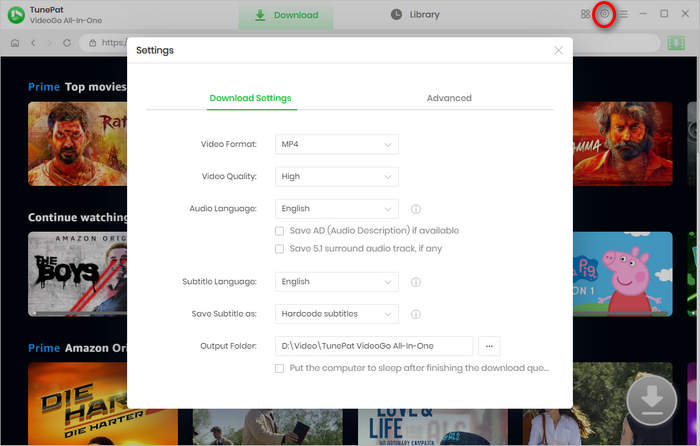 Step 3Search for Amazon Video
You can search your videos by video link, name or keywords. Before the search results are displayed, a login window will pop up asking you to log in to your Amazon account.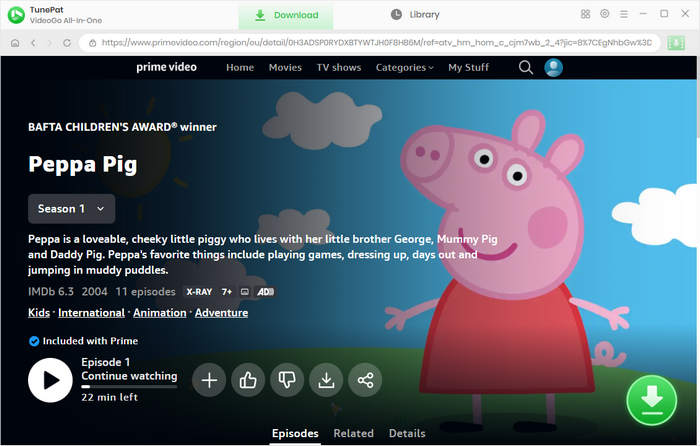 Step 4Set the Advanced Download Settings
Once you find the video you wish to download and click the

icon, a list of episodes will be displayed. You can manually select a certain episode or download them in batches with one click. There is an "Advanced Download" button that offers more precise options for the video quality, audio track, and subtitle. This icon

can be found next to the "Download" icon if you're attempting to download a movie.
Step 5Download the Video & Move Them to USB Drive
The last step is to click the "Download" button. Once completed, tap "Library" to check the downloaded video.
Now you can insert the USB Drive to your computer and move all the downloads to your USB drvie.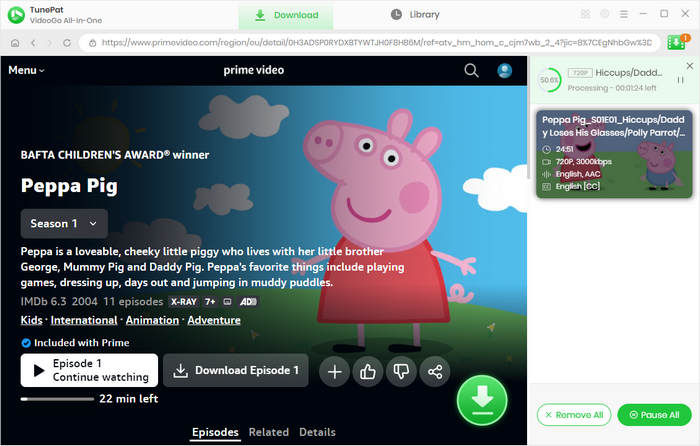 Advantages of Saving Videos to A USB Drive:
Portability: USB drives are small and lightweight, making them highly portable. You can easily carry them in your pocket or bag, allowing you to access your videos from different devices or locations.
Data backup: USB drives serve as an additional storage medium to back up your videos. By saving videos to a USB drive, you create a copy that can be stored separately from your primary device or computer, reducing the risk of data loss due to hardware failure, accidental deletion, or malware.
Easy sharing: USB drives enable you to share videos conveniently with others. You can copy the videos onto the USB drive and share it with friends, family, or colleagues who can then plug it into their own devices to view the videos.
Compatibility: USB drives are compatible with a wide range of devices, including computers, laptops, smart TVs, gaming consoles, and multimedia players. This compatibility allows you to play your videos on various devices without needing an internet connection or specific software.
Offline access: Once you have saved videos to a USB drive, you can access them without an internet connection. This is especially useful when you're traveling, in areas with limited or no internet access, or simply prefer offline viewing.
Storage expansion: If you have limited storage space on your computer or device, saving videos to a USB drive can help expand your storage capacity. USB drives come in various sizes, ranging from a few gigabytes to several terabytes, allowing you to store a large number of videos.
Final Word
VideoGo All-In-One is an efficient and user-friendly video downloader that allows you to download Prime Video content and save it to a USB drive for offline viewing. By following the steps outlined in this article, you can enjoy your favorite Prime Video movies and TV shows wherever and whenever you want, without relying on an internet connection or an active subscription.
Note: When downloading videos from streaming sites including Netflix, Prime Video, Disney+, Hulu, HBO Max, ParamountPlus, and Discovery+, the free trial version of VideoGo can only download the first five minutes of each video. To unlock the limitation, you are suggested to purchase the full version.