Amazon Prime Video boasts an impressive library of movies, TV shows, and original content that you can enjoy on various devices. If you don't have a Prime Video account, the service offers a 30-day free trial. Amazon Prime free trial members enjoy all the same benefits as paid members, including free access to Prime Video. During the free trial, you will have unlimited access to all Amazon Prime Video content and download them to watch offline. Keep in mind that you can only access downloaded videos on Prime Video if you have an active Prime membership. Once your Prime membership ends, downloads will no longer be available.
If you decide to stop the Amazon Prime subscription after the free trial but still want your downloaded video to be playable, there is a third-party tool called VideoGo All-In-One that can help you save Amazon Prime Video titles forever and allows you to play them offline after free trial ends.
How to Sign Up for Amazon Prime Video Free Trial?
If you've never signed up for a Prime trial or haven't had a trial or paid membership in the last 12 months, you can get an Amazon Prime free trial. Here is how to do it.
Step 1 Visit the Amazon Prime website.
Step 2 Select "Start your free 30-day trial".
Step 3 Sign in to your Amazon account. If you don't have an Amazon account, you can create one. Follow the on-screen instructions to provide your email address and card payment information.
You can now start streaming videos for free on Prime Video, but it's essential to note that after the 30-day free trial, the service will automatically charge you unless you cancel the subscription. To avoid being billed if you decide not to subscribe, be sure to remember to cancel the auto-renewal services after the free trial period.
Use VideoGo All-In-One to Keep Amazon Prime Video Downloads Playable after Free Trial
Once you've canceled your Amazon Prime Video subscription, you may find that you can no longer access the content you've previously downloaded. However, we have a solution to this dilemma. VideoGo All-In-One is a versatile and professional tool that is designed to save your Amazon Prime Video downloads securely on your computer for perpetual offline viewing at any time.
VideoGo All-In-One boasts the capability to download high-definition videos, offering resolutions of up to 1080P, directly from Amazon Prime Video. What's more, it retains audio tracks and subtitles in multiple languages, ensuring that you have a seamless viewing experience. The downloaded videos are conveniently saved in either MP4 or MKV formats, making them compatible with a wide range of devices. This means you can enjoy your favorite content offline, on any device, at any time. With VideoGo All-In-One, you have the power to preserve and relish your Amazon Prime Video collection even if you cancel your subscription after a free trial.
Furthermore, VideoGo All-In-One isn't limited to just downloading videos from Amazon Prime Video; it also offers support for other renowned streaming platforms like Netflix, Disney Plus, Hulu, and more. Impressively, it can extend its capabilities to download videos from social media platforms such as YouTube, Facebook, and Twitter, all at no cost.
Want to
keep your Amazon Music playable as well
? Try this
Kigosft Music One
to download and save your favorite tunes to high-quality MP3/AAC/WAV/FLAC/AIFF/ALAC format.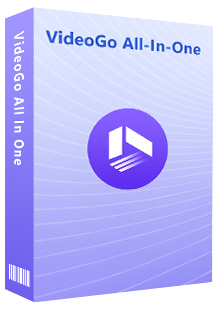 VideoGo All-In-One
A comprehensive tool for downloading unlimited videos from multiple streaming sites with ease.
Download movies & shows from Amazon Prime Video.
Support downloading Amazon Prime Video in HD quality (up to 1080p).
Download Amazon Prime Video in MP4 or MKV format.
Preserve original audio tracks and subtitles in multiple languages.
Play the downloaded videos anytime, anywhere without limits.
Download
Download
Steps to Download Videos from Prime Video During Your Free Trial
Step 1

Sign in with your Amazon Prime Account

Open VideoGo All-In-One and select the Amazon Prime Video site, and then the program will restart to open the web player accordingly. Next, enter any word into the search bar and hit "Enter" to open the login window. Please log in with your Amazon Prime account.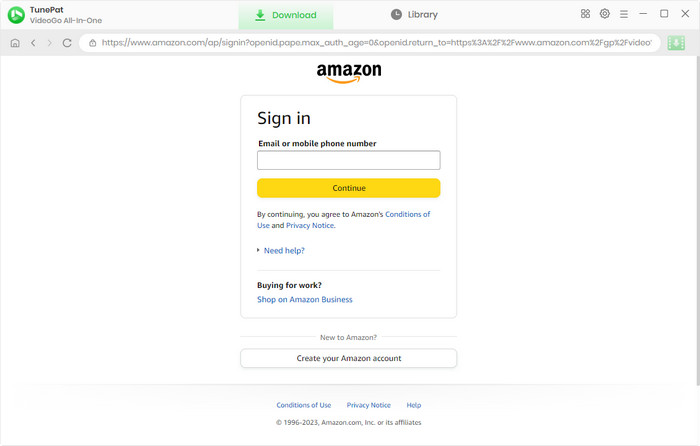 Step 2

Search for Amazon Prime Video

Enter a video name into the search bar to find the video you want to download. Or you can copy the URL of the video from the Amazon Prime Video website and paste it into the program to find the video.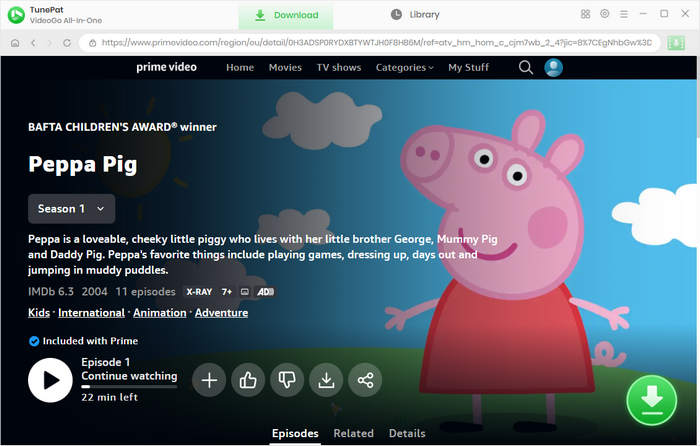 Step 3

Choose the Output Settings

Click the "Settings" icon on the top right corner to choose the output settings, including the video format, video quality, and others.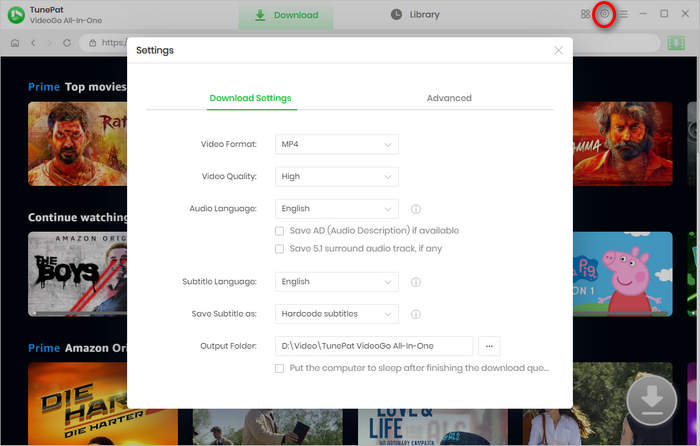 In addition, you can choose the specific video quality and the language of audio and subtitles in the advanced download settings.
Step 4

Download Amazon Prime Video

Finally, click the "Download" button to download videos to your computer. VideoGo All-In-One will download videos from Amazon Prime Video at a faster speed. You can find the downloaded videos in the "Library" tab.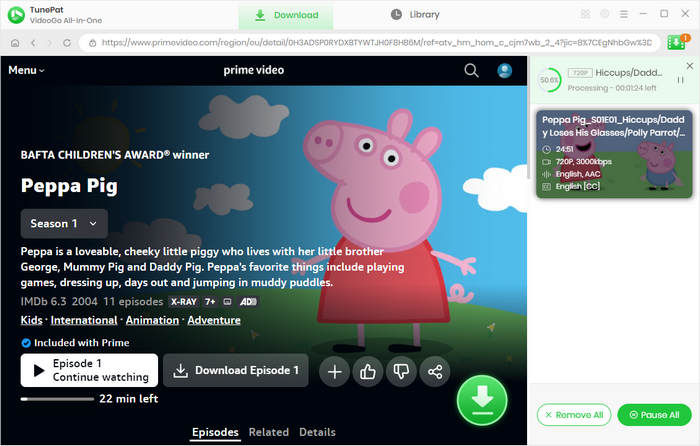 Final Word
By following the simple steps outlined in this guide, you can make the most of your Amazon Prime free trial, downloading your favorite videos using VideoGo All-In-One to watch offline at your convenience. In addition, it's essential to be mindful of the trial's duration and remember to cancel the subscription if you decide not to continue with a paid membership.
Note: When downloading videos from streaming sites including Netflix, Prime Video, Disney+, Hulu, HBO Max, ParamountPlus, and Discovery+, the free trial version of VideoGo can only download the first five minutes of each video. To unlock the limitation, you are suggested to purchase the full version.